Why Call James Madison Insurance for All Your Auto Insurance Needs in Delaware County, Ohio?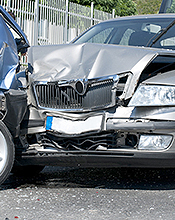 Whether a person has a fancy vehicle that they have saved up for and just purchased or an older car that they have been trusting for a long time, auto insurance is important. An insurance plan can provide help when a vehicle is destroyed, and it can help cover the costs of the needs of all parties involved in an accident. James Madison Insurance can be trusted by drivers living in the Delaware County, Ohio area.
An Insurance Company Must Have Answers:
The one looking to purchase insurance for a new vehicle is going to have a lot of questions about what will be covered when they pay for their insurance and what will happen if they get in a crash right away. The James Madison Insurance team can answer the questions of a new car owner, and they can also help someone with an older vehicle understand all that they have to gain by switching their insurance over from another company.
An Auto Insurance Company Must be Easy to Reach:
A crash can be scary for all involved, and dealing with the aftermath can be tough. It should not be a struggle for a person to get in touch with their insurance company and figure out what kind of help they are going to receive after an accident. No one wants to spend hours on hold after an accident, and it is important for an insurance company to be supportive during a scary time. James Madison Insurance provides help, answers, and a listening ear, right when their clients are looking for that.
An Insurance Company Must Give Good Help:
An insurance company cannot throw a few dollars at a person after their vehicle has been destroyed and expect that to be enough to cover the damage. It is important for a person to receive a solid check from their insurance company, getting enough money from that company to cover the work that they are going to need to do on their vehicle. The more help that an auto insurance company can offer, the less stress that a driver has to face. James Madison Insurance can provide their clients with the type of help that they are expecting to receive.
A Good Auto Insurance Company Can Make All the Difference After an Accident:
When the roads are slick and someone ends up in the ditch, or when a distracted driver causes an accident, an insurance company can help everyone stay calm and know that things will be okay. James Madison Insurance is supportive of all clients relying on them for auto insurance.